Can Any Inbound Linking Hurt My Ranking?
Does Inbound Linking really hurt ranking?
The answer is easy – inbound linking cannot hurt your search ranking. How is this acknowledged for certain? Well, for one, if inbound linking were to hurt your rank, then your competitors would continually link to your site from link farms. Such a situation is beyond your control. For this reason, Google cannot penalize your site for an inbound linking.
On the other hand, you can be penalized for twisted external linking. It is highly recommended that you should not link to any website or group of sites that may be involved in suspicious or unethical search practices. Doing such things could result in being black-listed by Google, eventually ruining your SEO strategy. Refrain to this situation at all costs and make sure that all external links point to trusted and reputable sources.
An inbound link (also known as a backlink- inbound linking) is a hyperlink on a third-party web page that points to a particular web page on your site. Inbound links are vital for search engine optimization (SEO) because Google and other search engines see multiple, appropriate inbound links to a page as an indication that the content on that page is useful for visitors. 
There are plenty of tools you can utilize to see the inbound links pointing to your website. Google's Webmaster Tools is a best & free tool you can utilize to detect the inbound links pointing to your site. To view a sample of who links to your web page, run this query on Google: link:www.yourdomain.com.
Being involved in the online industry for a substantial part of my working life, I have spent a lot of time researching & browsing the internet and understanding websites, mainly for client design research, but also for occasional personal usage. The one thing that I notice most disappointing is the obvious lack of knowledge going into website creation and it's the purpose, which in turn presents a missed opportunity for many e-businesses to become successful.
My outlook on e-businesses and their websites are that if they don't take pride in their websites and present to their customers a passion for what they do, possibilities are, they won't feel pride in their products, and the passion for presenting great customer service will also be missing.
What you must learn, is that your web site is a direct impression of you and your business. The appearance of your site is the most significant factor in deciding your potential success rate. In short, if your site doesn't look to be professional or pleasant to the eyes, at first sight, the majority of people will find your products and/or services to be of similar poor standard.
At the different end of the scale, you could drop into the trap of going overboard with the design and over complicate things with incorporating high costing flashy graphics. You may end up with an excellent looking and profoundly aesthetic web site, but the risk with this is that your site may show unreliable and at times may take too long to load. There is nothing worse for a client than attempting to visit a slow loading site, and most of them will shut the browser window in whole frustration. As I'm sure you will be ready to work out, this will finally cost you business.
The other major factor (if not the most important) when creating a website is your content. Not just links, but content with enthusiasm, relativity, and perception to the customer. When someone is exploring for something in particular and they visit your web site, they're visiting for a purpose. Your site has something people need, Whether this is your product, service, and/or information. If they are unable to get what they're looking for, they pass on to the next site and so on. To be able to capture your visitors to stay and read around your website, you must give them a solid reason to. Presenting them with quality content will accomplish this goal.
There have been innumerable other lists and articles on the topic of website designing errors & mistakes, but I have gathered my list, from a designer's viewpoint, of some meshes to look out for when analyzing either designing a website or buying a template. Get that simple, nit & clean, informative and well-designed sites are the most successful. If you are a current owner at e-business and your sales aren't what you had expected, acknowledge the above and take some time to study openly and honestly at your site. Spending money on improving your website is a much more guaranteed investment than losing money away on attempting to advertise and market a site that just isn't reliable enough to sell your product or services.
If you are searching for a template or a custom designed website, be informed of the above and be ready to ask your chosen designer or template provider questions to make sure that your hard-earned money doesn't continue to waste on a poor design, which comprises any of the above. Asking questions won't cost you even a single penny, and in performing so could save you a lot of money over the long period. Getting your website right the first time is important in terms of saving money and time. The earlier your website is up and working properly, the quicker you will be able to receive the rewards of a successful e-business.
The main mistake Newbies make is to place their website name into the Anchor Text. Unless your website comprises your keywords this is a waste of an absolutely good link. Remember that Google places a very big importance on those Anchor texts and they should always utilize your keywords.
The second mistake is attempting to put every single keyword into your anchor text and communicate that to everyone. There are two mistakes with this method. 1.) Google distributes weight to each word in anchor text so if there are a lot of filler words (common in long sentences), they will "weaken" your target words.
As per the two recent surveys, conducted by Forrester Research and Gartner Group, e-commerce sites are losing $1.1 to $1.3 billion in revenue each year due to buyers click- away effected by slow loading sites. If a page takes too much time to load, your potential client will not wait. Sequentially costing you business.
Ensure to include proper META tags in the HTML of each page of your web site. META tags are very important HTML codes that allow the search engines to decide what keywords are relevant to a particular site. About 83 percent of all web site traffic starts from the eight major search engines. It would be a great idea to ensure you've done your homework and fully know how to optimize your web pages before designing your site. This will save you a lot of headaches in the long run. For more information on META tags see the tutorial called, "Building Your Site."
Be careful when choosing your background and text colors. Fussy backgrounds make text difficult to read and draw attention away from the text. Always be consonant with your background theme on each page of your site. Your site should be perfectly organized and uniform throughout. Keep in mind, colors influence your mood and will have a big effect on your visitors as well. Bright colors such as yellow and orange, prompt you to effect more cheerful or happy, while colors such as blue & purple have a calming impression. Dark colors such as brown and black have a depressing impact. A good rule of thumb would be to use colors based upon the type of effect you're trying to accomplish.
Your main page should definitely let your visitors understand exactly what you're offering. How many times have you visited a site and never understood exactly what they were selling? If your potential buyer can't find your product or service, they surely won't waste a lot of time looking for it. They'll go on to the next site and apparently never return. They're visiting your site for a specific reason. They want something your site offers. Whether it is information, a product or service.
Design your site to be effortlessly navigated. Put your navigation links together at the top, bottom left or right side of the page. Apply tables to neatly align your links. If you are thinking of using graphic buttons to navigate your site, keep in mind that with each graphic you attach to your page, it will take that much longer time for your page to load. If you only have some of the navigational links, placing graphic buttons will be fine. If you have over six links, it would be wise to only use text links to maintain your load time down.
If you must apply frames, utilize them sparingly. Frames, if not properly applied, can cause your site to look unprofessional. Evade making your visitors have to scroll from side to side to view your content. This can be very disturbing and cause your visitors to leave. If you must use frames, allow your visitors a choice. Frames verses No Frames. Try to have the number of clicks needed to get from your main page to any other page on your site down to four. Keep in mind, your visitors may access your site from pages other than your main. Always keep good navigational links on every page and place your company logo on each page.
Create a quality e-book to present to your visitors. It's not as tough as it sounds. If you can design a web page, you can design an e-book. The focus of your e-book should endorse your web site. Just write about your passion. If your passion is sales, then you could give some of your knowledge and experience by designing your e-book to give a complete sales training guide. If your passion is a home-based business, you could write an e-book about how to begin your own home-based business. If you're writing about your true passion then you shouldn't have any difficulty reaching up with something to write about. 
Hi, I'm Manikant Shaw, a digital marketing consultant & social media strategist living in Kolkata, India. I mainly focus on SEO services, Social Media Marketing & Google Ads.
About us and this blog
We are a digital marketing company with a focus on helping our customers achieve great results across several key areas.
We offer professional SEO services that help websites increase their organic search score drastically in order to compete for the highest rankings even when it comes to highly competitive keywords.
Subscribe to our newsletter!
Subscribe to get such interesting stuffs to your inbox!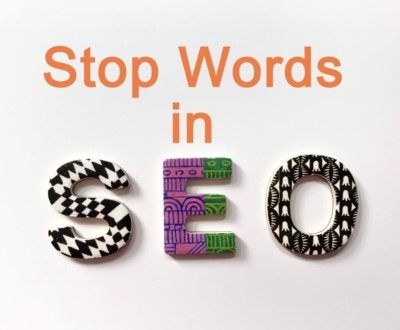 Multiple numbers of stop words in SEO Stop Words in SEO Stop…