Incorporation of Company Branding and SEO
Company Branding and SEO
Company Branding and SEO- Search Engine Optimization (SEO) is not an exact craftsmanship. This becomes obvious when trying to incorporate both Search Engine Optimization (SEO) and branding into a marketing strategy for a company. This marketing method is finicky and requires the deep online presence analysis and audit to say the least. On the one side, SEO services allow the right placement of keywords and phrases in a perfect manner. On the other side, branding allows company loyalty and culture. Incorporating both sides weakens the prominence of both. But excluding one or the other may not meet all strategic and online marketing purposes.
Once again, it should be highlighted that Search Engine Optimization (SEO) is a group of guidelines rather than an exact science. Having said that, the following recommendation can be applied to satisfy both sides of the equation. In general, search keywords and phrases (i.e. SEO-Search Engine Optimization) should remain the center of any early-stage company, while the incorporation of company branding should develop later in the evolution. This is simply a usual statement and should not be practiced word for word.
The argumentation is pretty straightforward. At first, no-one recognizes the name of your company, but possibly they are looking for your products or services. In other words, you need to target the keywords and phrases that concentrate on your offering rather than your company. As you develop loyalty and credibility, branding becomes more prominent. It's at this circumstance that you may require to incorporate corporate messaging to establish a relationship with customers and inspire trust in your brand.
One final thoughtfulness about branding: if people searches and types in the name of your company, they are expected to see your website anyways. This is due essentially to anchor text and back-links. Consequently, optimizing the company name is rather irrelevant in most cases.
Hi, I'm Manikant Shaw, a digital marketing consultant & social media strategist living in Kolkata, India. I mainly focus on SEO services, Social Media Marketing & Google Ads.
About us and this blog
We are a digital marketing company with a focus on helping our customers achieve great results across several key areas.
We offer professional SEO services that help websites increase their organic search score drastically in order to compete for the highest rankings even when it comes to highly competitive keywords.
Subscribe to our newsletter!
Subscribe to get such interesting stuffs to your inbox!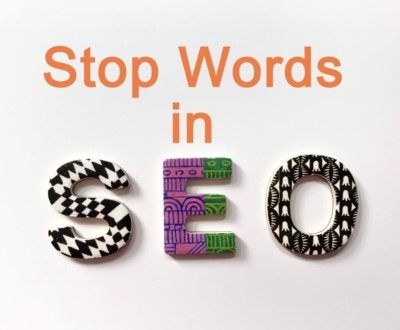 Multiple numbers of stop words in SEO Stop Words in SEO Stop…